SSL sertifikati
Obezbedite Vaš vebsajt i steknite poverenje Vaših posetilaca.
Imamo pravi SSL sertifikata za sve Vaše bezbednosne potrebe
Odaberite nivo validacije
Domen Validacija (DV)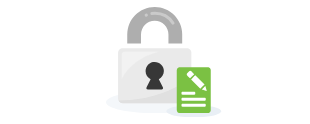 Osnovna bezbednost
Izdaju se kroz nekoliko minuta. Idealni su za blogove, društvene mreže i lične sajtove.
Kupi!
Organization Validacija (OV)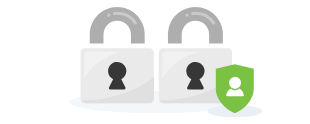 SSL sertifikat kreiran za firme
Informacije firme su uključene u sertifikat. Idealni su za poslovne sajtove.
Kupi!
Extended Validacija (EV)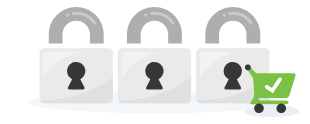 Najjača zaštita i najveće poverenje
Zelena traka adrese i prikaz imena firme, idealni za online prodavnice
Kupi!
Šta je SSL?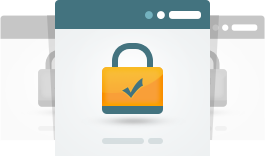 SSL sertifikati su neophodni za internet bezbednost. Koriste se za ostvarivanje enkriptovane veze i bezbedan prenos podataka između Vašeg pretraživača i drugih servera / sajtova.
Omogućavaju bezbednu vezu između servera i Vas
Enkriptuju komunikaciju kako bi zaštitili poverljive podatke
Prikazuju katanac pored Vaše adrese u pretraživačima
Verifikuju identitet Vaše organizacije
Standardni SSL sertifikati (Domen Validirani) su najlakši za kupovinu i najčešći tip SSL sertifikata. OV i EV Sertifikati verifikuju identitet firme ili organizacije koja je vlasnik sertifikata i daju dodatnu garanciju krajnjim korisnicima.
Poboljšajte rangiranje Vašeg vebsajta na Googleu.
Unapredite online bezbednost Vašeg vebsajta.
Google želi da učini web bezbednijim, i veliki deo toga počiva na tome da su sajtovi kojima korisnici pristupaju preko Googlea bezbedni. Zbog toga, sajtovi koji koriste SSL sertifikate imaju bolje rezultate na online pretragama.
Ima još razloga zbog kojih bi trebalo da razmotrite kupovinu SSL sertifikata:
Enkriptujte poverljive podatke
Zaštitite privatnost korisnika
Obezbedite online transakcije
Aktivirajte HTTPS
Verifikujte podatke firme
Poboljšajte SEO
Browsers have changed, don't get left behind


Web pages not served via HTTPS are now being displayed as 'not secure' in
Google Chrome
and
Mozilla Firefox
. Don't let your website be one of them. Add SSL today.
Upgrade with us and get up to an additional 12 months free.
Learn more »
Upgrade to Extended Validation SSL
While all SSL certificates use similar methods to protect and validate your data, the level of trust and assertion they provide varies.
Extended Validation Certificates offer the highest level of validation and trust. They validate and display the name of the company or organisation along with the green address bar which is one of the most highly recognizable trust indicators on the web.
While the need for online security is universal, not all SSL Certificates are created equal. The guide below is designed to help you decide which type of certificate is right for you.
Domain Validation (DV)
Verifies ownership and control of the domain name only
Issued in minutes
Maintains browser compliance
Ideal for non-critical web pages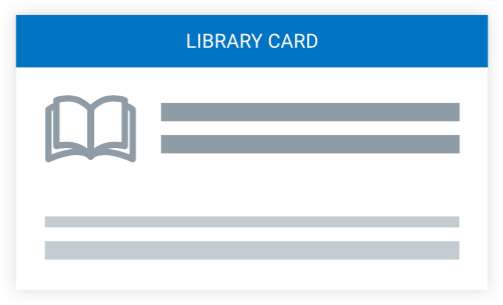 Think of DV like getting a library card—no confirmation of who you really are, very minimal requirements to obtain and issued very quickly.
Browse Domain Validation Certificates
Organization Validation (OV)
Enhanced validation including authenticating the identity of the applicant
Issued within one day
Maintains browser compliance
Ideal for more sensitive webpages such as login pages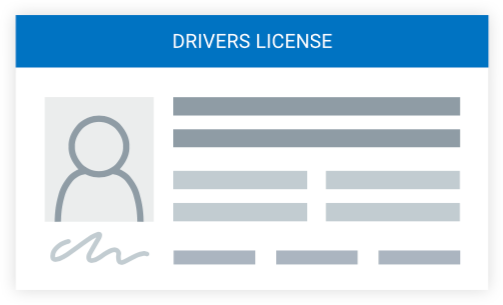 Think of OV like getting a driver's license—more hoops to jump through than a library card but more trusted as a form of identification.
Browse Organization Validation Certificates
Extended Validation (EV)
Standards-based approach to authentication, representing the highest level of authentication for SSL Certificates
Typically issued within 1-3 days
Maintains browser and other industry compliance
Ideal for sensitive webpages including ecommerce, online banking, account signups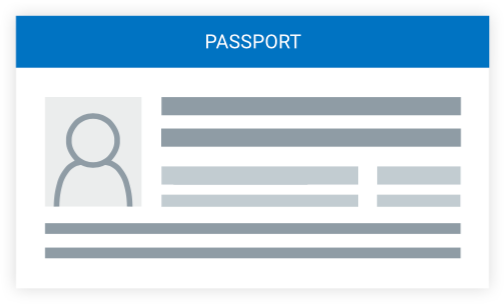 Think of EV like getting a passport—much more stringent processes, longer lead times and more verification of who you are than with a library card or driver's license. Recognized internationally as the most trusted way to verify your identity.
Browse Extended Validation Certificates
RapidSSL

RapidSSL® Certificates help you keep your customers' transactions secure with up to 256-bit data encryption and site authentication. Buy a certificate and speed through enrollment with automated domain control validation. Best of all, our SSL certificates are among the most affordable in the industry. We keep our costs down and pass the savings on to you.

from
2.000,00 RSD/godišnje

GeoTrust True BusinessID

Business-class SSL—only better. When it comes to selecting SSL security for your business, you have a lot of choices. With GeoTrust, the decision is easy. GeoTrust® True BusinessID SSL certificates let your customers know that your site is trustworthy and that you take their security seriously enough to get your certificate from a globally trusted certificate authority.

from
8.500,00 RSD/godišnje

GeoTrust True Business ID with EV

Make a strong security statement with the green address bar. GeoTrust® True BusinessID with EV (Extended Validation) is our premium business-class SSL security product, visually confirming the highest level of authentication available among SSL certificates. The green bar says it all. Web site visitors really notice when the address bar turns green in their high-security browsers and the organization field starts to rotate between your business name and GeoTrust.

from
16.500,00 RSD/godišnje

RapidSSL Wildcard

RapidSSL® Wildcard Certificates help you secure multiple subdomains with one low-cost SSL certificate issued to *.yourdomain.com. Protect your customers' personal data with up to 256-bit encryption. Automated domain control validation makes site authentication a breeze. At RapidSSL, we believe in providing the SSL protection you need at a competitive price.

from
14.000,00 RSD/godišnje

GeoTrust True Business ID Wildcard

Simplify certificate management with the convenience of a Wildcard certificate. GeoTrust® True BusinessID Wildcard certificates allow you to secure multiple subdomains on a single certificate, reducing management time and cost. Whether it's your company's home page or your mail server's hostname, protecting sensitive information is your goal — and it's our goal too.

from
40.000,00 RSD/godišnje
What is an SSL Certificate?
SSL Certificates enable data encryption on the internet and allow data to be transmitted securely from a web server to a browser. With SSL, your website can use the https protocol and will display a padlock in end users web browsers to indicate the connection is secure.
Why do I need an SSL Certificate?
SSL Certificates are an essential part of the internet. They not only encrypt communication between your computer and the server where a website is located, but they also provide verification that a site is what it claims to be.
What are the different types of SSL?
There are 3 different levels of vetting that SSL Certificates are based upon. Domain Validated (DV) , Organization Validated (OV), and Extended Validation (EV). The major difference between the types of certificate relates to the information the Certificate Authority, RapidSSL, GeoTrust and Symantec, requires and validates in order to issue a certificate. The higher levels of certificate require more information, and often is displayed in the browser bar. EV SSL for example turns the browser bar green and displays the organization name to visitors to generate more trust.
What is a Wildcard SSL Certificate
A Wildcard SSL certificate provides the same encryption and authentication features as other SSL certificates but can also be applied to an unlimited number of subdomains of a website. A Wildcard SSL certificate supports the root domain (example.com) as well as its subdomains. Learn more
What are the advantages of an EV SSL Certificate?
EV, or Extended Validation, is the highest class of SSL available today and gives more credibility and trust to your website than other SSL Certificates. They include features such as the green address bar and display of your company name that have been proven to boost trust and consumer confidence.
What if I already have an SSL Certificate?
You can switch to us at any time. We offer highly competitive pricing and if you already have an existing certificate, we'll add any remaining validity that you have on your existing competitor SSL Certificate up to a maximum of an additional 12 months. Learn more
Our SSL certificates are from some of the most trusted brands in Online Security.